How does one go about telling the story, the history, of what is a local landmark? For over 30 years Sunshine Riding School has been providing Luton's children and adults with the opportunity to learn to ride horses and experience the wonders of our local hills and villages from horseback.
Sunshine Riding School started in the early 1980s in Mrs Pat Williams back garden on Ashcroft Road, Stopsley. They had 4 ponies including Nookie, a Shetland, and Jackson, 15/3 HH Thoroughbred. The riding school was renowned for giving pony rides at Warden Park as well as going to the local schools fêtes. As the school became more successful, the search for new premises began.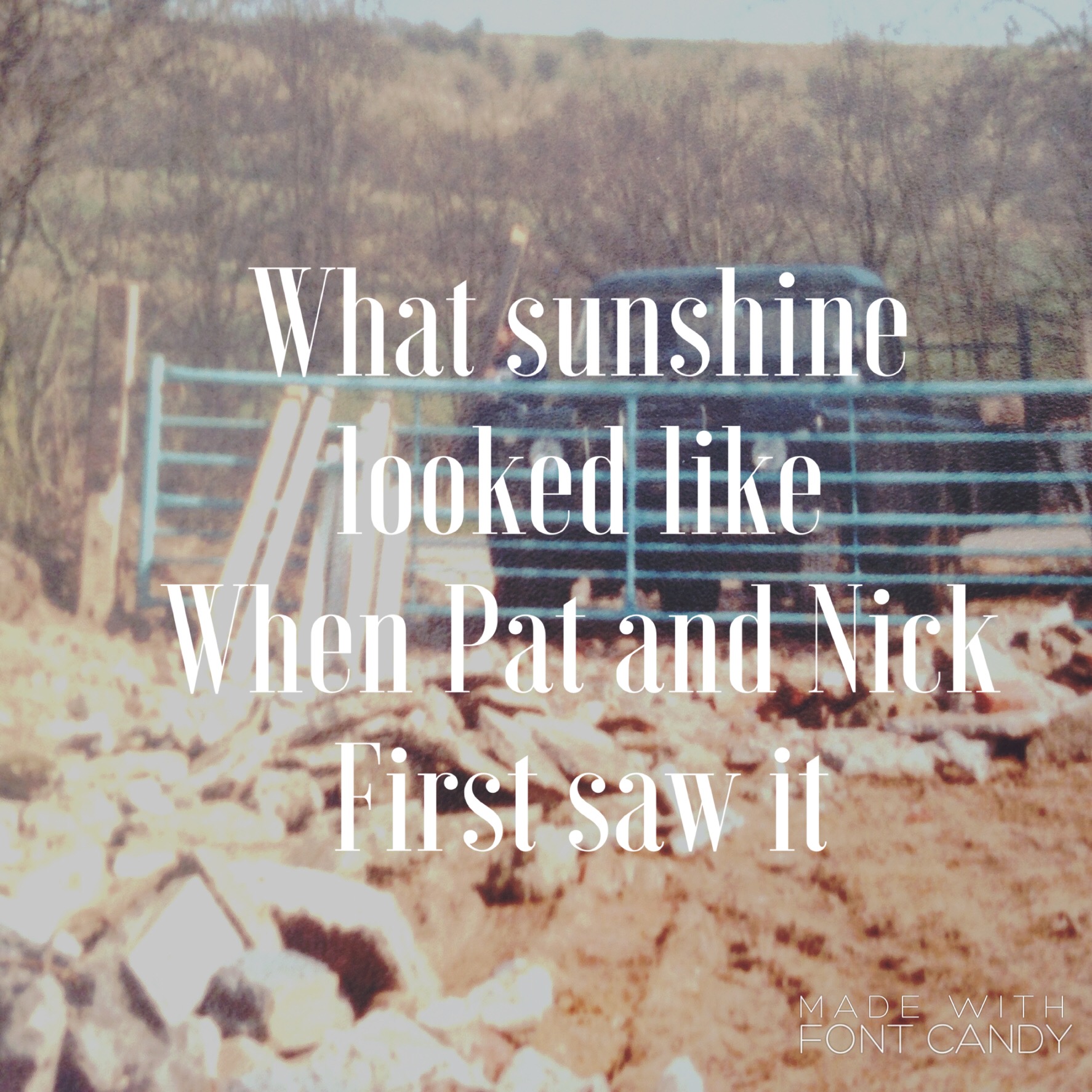 It was in 1989 that Pat and her husband, Nick, acquired our current site. Together they built 8 new stables, which comprise our East Stable Block today.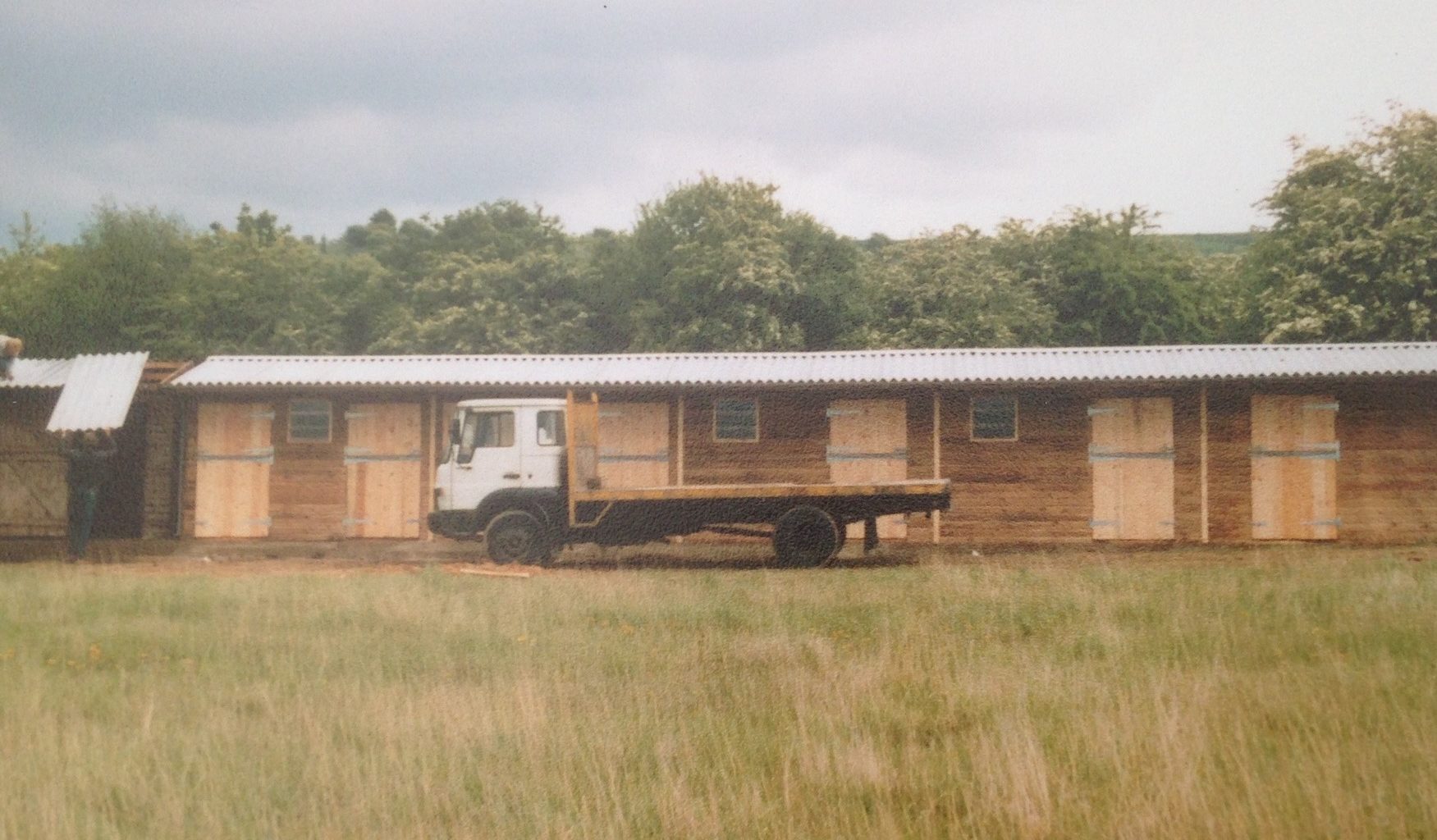 They worked to develop the land, erecting fencing for grazing paddocks and a jumping field. In spite of claiming that they would not have more than 4 ponies, it was obvious how popular Sunshine would be.
Sunshine was now working with Bedfordshire Police's "Splash" programme helping young people who might slip through the cracks of the social welfare system.  This proved to be highly successful and even more of Luton began to ride. This family owned business was busy!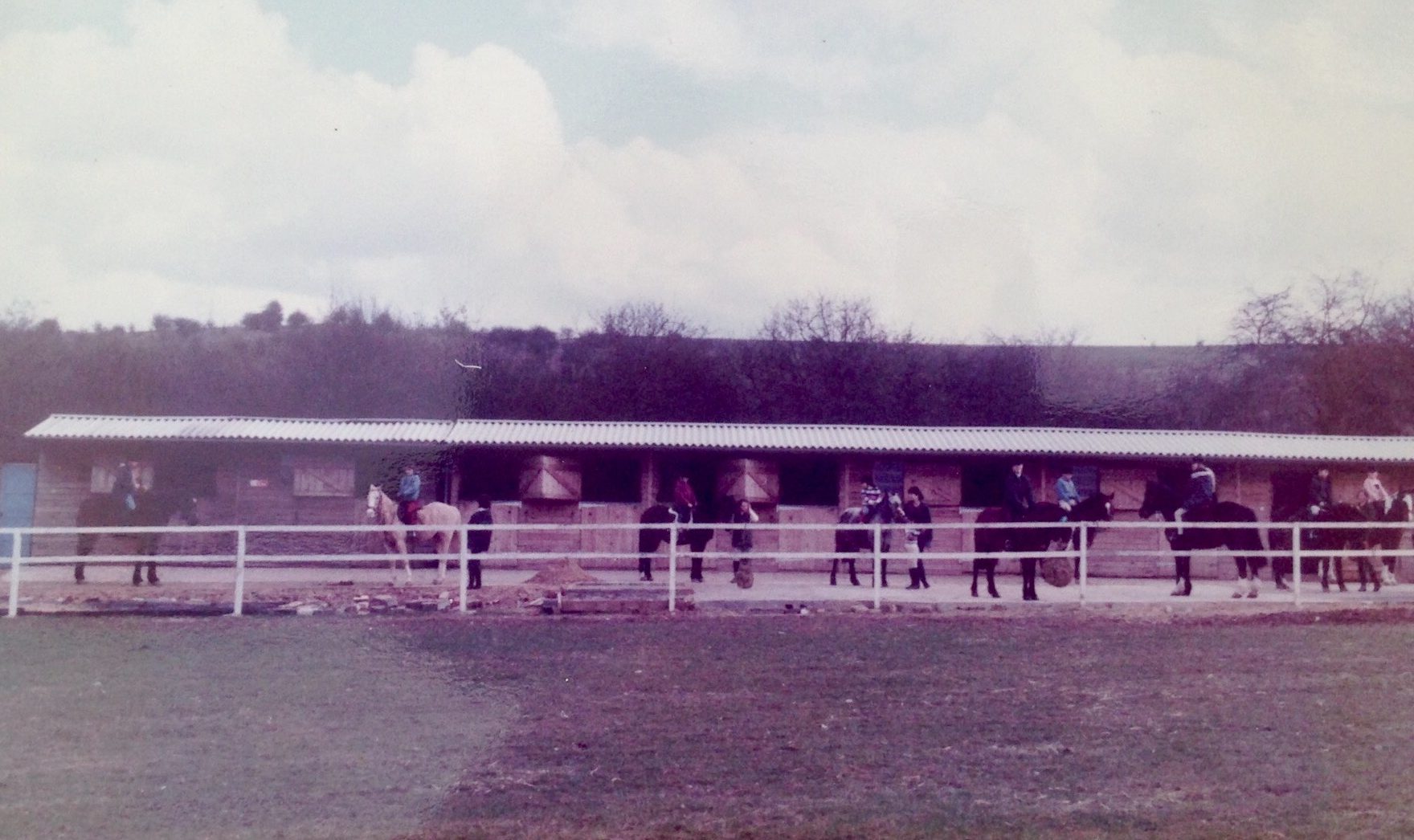 In the mid-1990s expansion was necessary. The horses needed some place to live as the herd was growing rapidly.  The Western Stable Block was built and a permanent, secure tack room was put in place.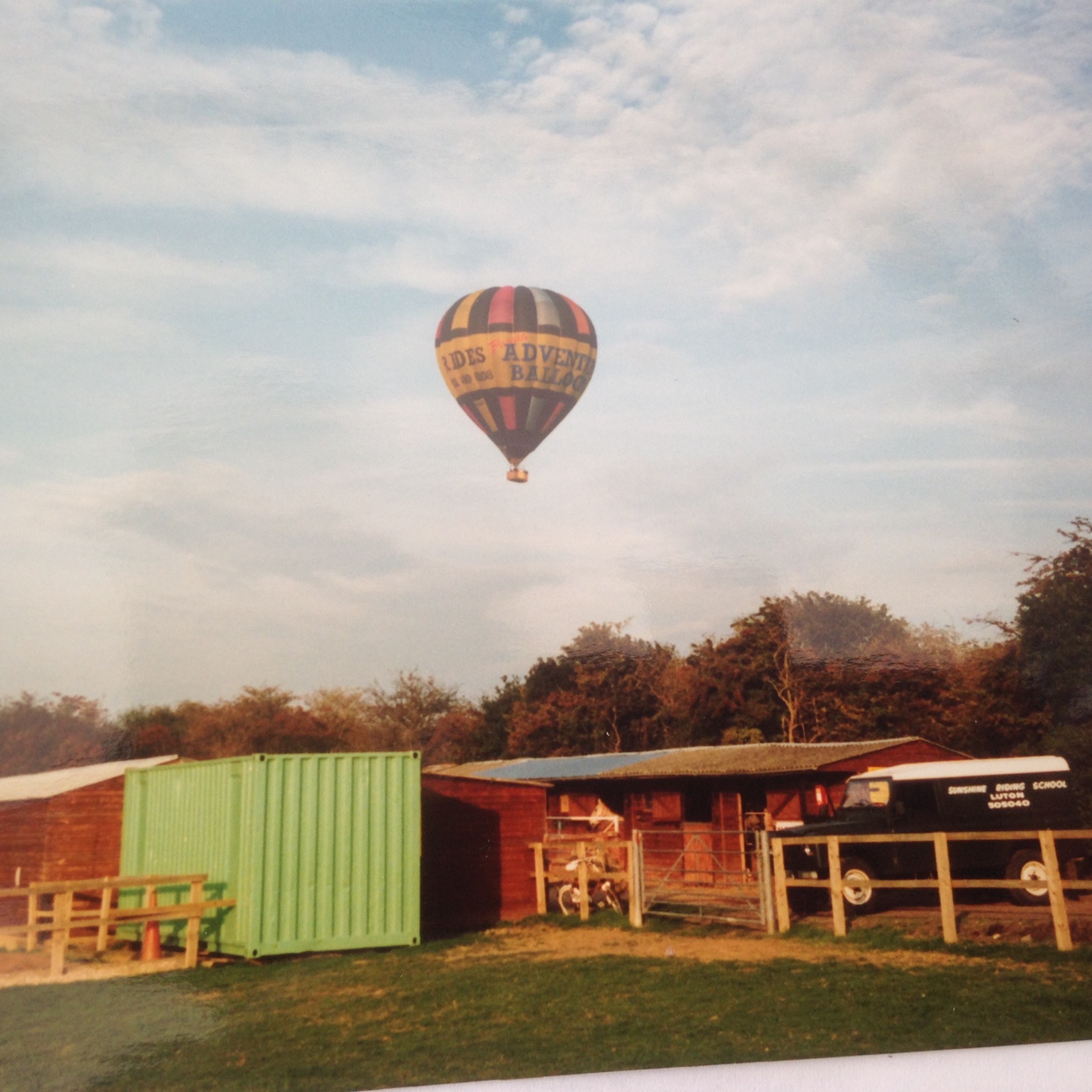 A small office was created and is still standing as our Handlers' Den. The biggest asset Sunshine made was a sand ménage for lessons and shows. Sunshine was now teaching flatwork, jumping and providing carriage drives for weddings.
As Sunshine Riding School continued to expand and provide for the people of Luton, Pat and Nick wanted to retire to their farm in Lincolnshire.  In 2006 they sold Sunshine Riding to Geoff and Debbie Lambert. Working with their daughter Emma, Sunshine continued as a family owned business.
Building on the successes of the past, Geoff and Debbie became involved with the Associated Board of Riding Schools and with the FEI's Hoof Programme.  They had a big success with Get Back Into Riding and were able to expand the site further with 2 new buildings. Their belief that Sunshine Riding should be shared far and wide, Geoff started working with both Red Letter Experiences and Groupon.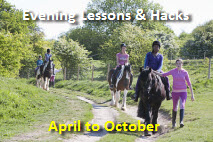 Sunshine became the place for flatwork lessons as Geoff had the sand menage turned into a lovely rubber topped school. Improvement in the drainage meant that the school could be used year round.  Dressage became the goal and jumping took a bit of a back seat.  The Hacking Programme became huge as more and more people took the opportunity to explore Warden and Galley Hills via the 3 bridle paths at our doorstep.
It was under Geoff and Debbie's management that Sunshine Riding faced its biggest threat.  A plan by Luton Borough Council to put a new road system in to create a by-pass from the A6 to the A505 would mean that Sunshine would cease to exist as the new road bed would go straight through our main grazing and teaching paddock. Geoff worked very hard with the wildlife and conservation groups to ensure the safety of both Sunshine Riding School and Warden & Galley Hills.  In 2012, Sunshine Riding School's land was declared a County Wildlife Site and no further development could be done on the paddock lands.
Another family came into Sunshine's history in 2014 when Geoff and Debbie retired.  The McGuinness family purchased the school and brought with them a different vision.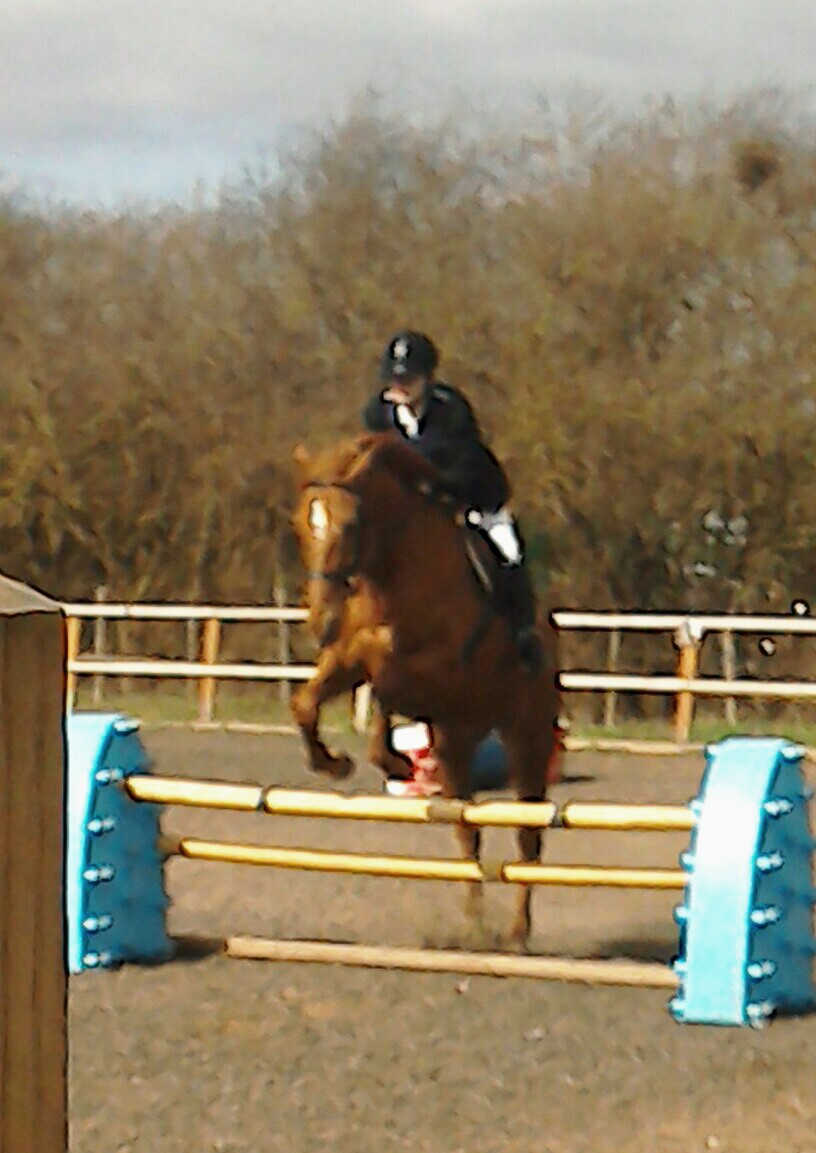 Over the last few years, buildings have been replaced and new ones added; the Jumping Programme is full on and competitive both home and away; Dressage competition is done monthly either in house, locally, or internationally; several new hacking programmes have been introduced including faux hunts for the inexperienced and the experienced.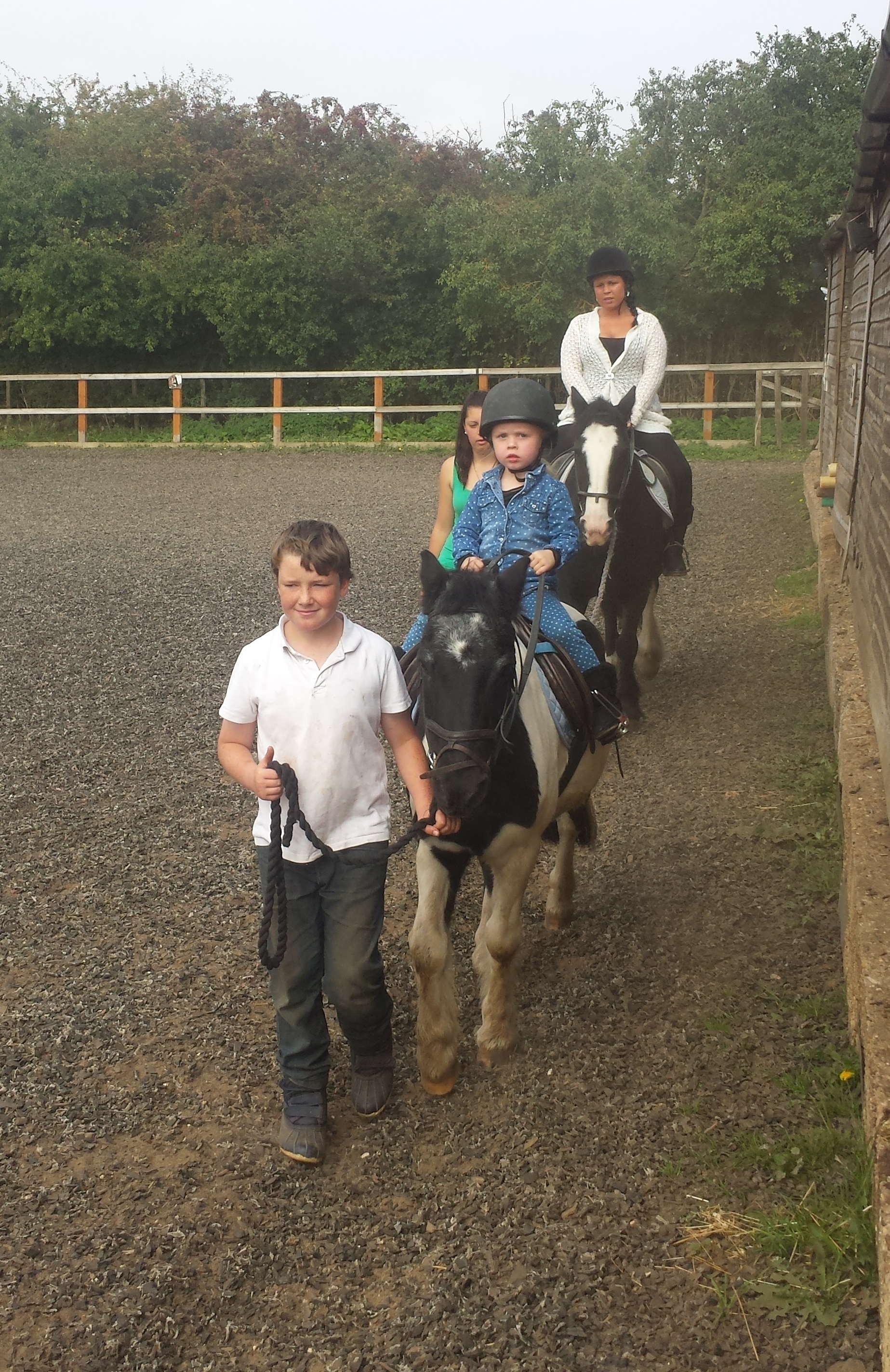 A graduated, measurable teaching plan has been introduced which has made it possible for parents and riders to gauge their progress. There have been some new horsey hellos and some sad pony good-byes as our older horses have retired. It is a real smile maker for the staff as many of our riders are now a Sunshine Second Generation.
And everyone remembers Simon…….