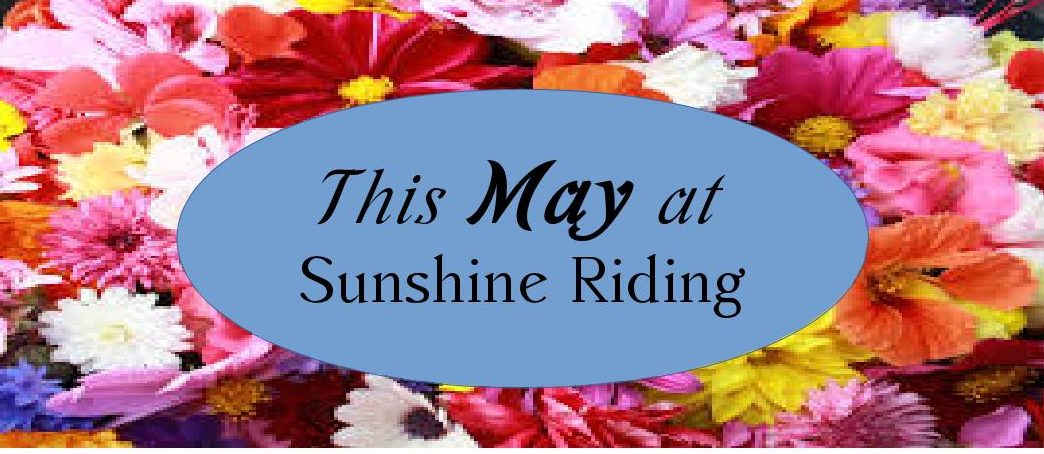 Welcome to Sunshine Riding School! We are happy that you have clicked through to us. We have a lot of fun and exciting programmes and activities to offer this year. We are always happy to have new riders join us no matter where they are on their equestrian journey. We have lessons scheduled for all ages and abilities. If you have any questions, please feel free to ring the office Tuesday to Sunday and we will be happy to answer your questions and book you in. Our number is 01582 505040 and our office is open from 9 – 5 Tuesday through Sunday.
Please be aware that all riders MUST wear boots, long trousers or leggings, and we ask that the rider wear a short coat rather than a long one. Gloves are always the best choice especially in winter. This is for health and safety as well as complying with our insurance.  Sorry, but if you aren't dressed properly, you will not be allowed to ride.
For our Frequently Asked Questions, please click here
Please be aware that Sunshine Riding School is VAT registered. If you require a VAT invoice, please ask for one.
Showing Season!
We are so excited about the upcoming year and all the possibilities for you to have a wonderful time with your horse.  Our shows are open to everyone from beginners to advanced riders. We are going to celebrate the Queen's Jubilee with a special show and cup.  We will have all the necessary links up as soon as each show opens.  So come and join us for a year of fun and enjoyment.
To sign up, please click the button below.
Early Summer has come and what a year 2022 will be! We hare planning a fun set of activities that will keep the most ardent horse enthusiast busy. We have opened an evening Jump Clinic at 5pm for those who would like to learn but their daytime is full. We end the week with our Jubilee Jump in honour of HM Queen Elizabeth's 70 year rein. Come and Join us for a great week! To learn more, please click the button below!
Dressage is as important as Jumping. Sunshine is thrilled to offer both. What you want to do with your riding is your choice.
Sunshine Riders compete both at home and away at major venues. We support everyone who has a dream.
In Hand Showing is every bit as challenging as a ridden show. Sunshine offers opportunties to develop this skill as well.
Let's work together and create some beautiful riding!
Sunshine is happy to offer riding lessons to individuals who may be disadvantaged physically, emotionally or educationally. We truly believe that riding is for everyone!
School Opportunities For Everyone
If you are part of a school or are a Homeschooler and would like to include riding in your educational programme, please give us a ring! We would love to work with you. We have programmes available for every age and ability.