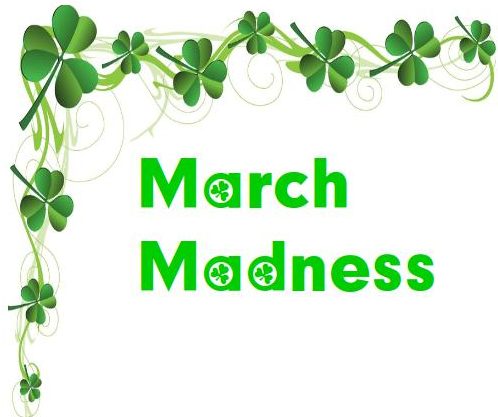 A Message From Kimberly About COVID-19
Important things to remember about horseriding and COVID-19 are:
You are outside in the fresh air doing an activity which promotes deep breathing.
You are not usually within 2 meters of another person. If you are an independent rider and you are within 2 meters of another rider, then you have a lot more to be concerned about. Remember that horses do kick!
Sunshine specialises in Small Group Lessons. We only allow 5 riders to a lesson. This has been our policy since 2014 and the purpose of that was so everyone learns and no one is left behind. In the COVID-19 situation, this means that there will only be 11 people at most in a Lead Rein or Beginner lesson: 5 riders, 5 Handlers, 1 Teacher. Less people – less possible contagion.
If you do not feel well, please let us know immediately. We are suspending our 24 hr Notice policy so that you aren't penalised for something you can't control. If you become unwell in a lesson – TELL US. Being sick and riding is not a good combination.
Foregoing something that gives you pleasure and normally improves your health will only lead to frustration and possible mental illness. Because we are working to keep you healthy and safe, you should have the confidence to continue. Horses don't carry COVID-19 and the fresh air and sunshine will do you good mentally. If you do get sick, please stay home! We will see you when you are feeling better.
Keep Calm and Ride Horses!

Spring Plans At Sunshine
It's SPRING! March did roar like a lion as it approached with Storms Ciara, Dennis, Eric, and Jorge. It was wet and blowy! But all is good now and we are very excited about our spring activities. Sunshine has lots planned for the Easter Egg Hunt on 5 April to the start of our Show Season. We have restarted our early morning lessons with Lauren, Emily and Huw on the weekends, so there is lesson ready for you!
We have also decided to have regular Adult Hacks on Mondays and Fridays every two weeks. If you are new to hacking or aren't sure about cantering in the open, then we have a lovely Introduction to Riding Hack on Mondays starting at 10:30 until 12 noon. We also have a full on Pub Ride Hack on Fridays from 10am to 3pm. What a great way to top and tail a weekend! Give the office a ring for more information.
We were really sad that Storm Jorge forced us to cancel Leaping on the Leap Year Show, but we are not deterred! We have moved the show to 29 March! So you can come and join us as we jump like March Hares and still show off our "Ugly Jumpers" to win the Ron Weasley Cup. It does look like we have a busy spring planned for everyone!

Horse Story — The Horses of Sunshine
It was thought that you may want to know more about the beautiful horses and ponies that live at Sunshine Riding School. We are often asked how they came to be here and what their lives are like. So this year we have embarked on a weekly series we call Horse Story. We will tell you the life experiences and arrival stories of all our horses one horse at a time. Each story will include pictures and videos of the horse or pony as well as some important and sound stable advice. We hope you will enjoy this series. If you have any suggestions of topics you would like us to cover, please let Kimberly know. In the meantime, happy reading!
Home School Programmes
If you are a Homeschooling Family, please note that our next term starts on Tuesday, 21 April. We have classes for new riders and for more experienced riders. I'm afraid that our times are set and not negotiable. We do offer a programme that not only includes riding but also basic stable management and horse care. To book in, please contact the office and speak with either Beowulf or Kimberly.
After School & Evening Lessons
As the sun is now staying up longer and spring is starting to fill the air, our after school lessons will be much more fun. We have loved teaching some of our heartiest riders this past winter and we look forward to teaching even more of you this spring. We have lessons of every level available. Please join us!
Sunshine's Religious Beliefs Policy
Sunshine Riding School is an all inclusive school which does not discriminate regarding anyone's religious beliefs. Sunshine does accept that each religion has its own doctrines and patterns of behaviour, and we will try to meet those requirements as best as we can. This being said, there may be occasions where we will not be able to meet your request for either health and safety or staffing reasons. All teachers at Sunshine have a DBS certificate as well as specific diversity training. We respect all people and their beliefs.
The Video Page
We have also created a VIDEO page which has many of the videos of the various events we host each year. We welcome you to have a peruse of our activities. We would love to have you join us and this will give you a clear idea of what we do! Here's our video of last year's Remembrance Ride.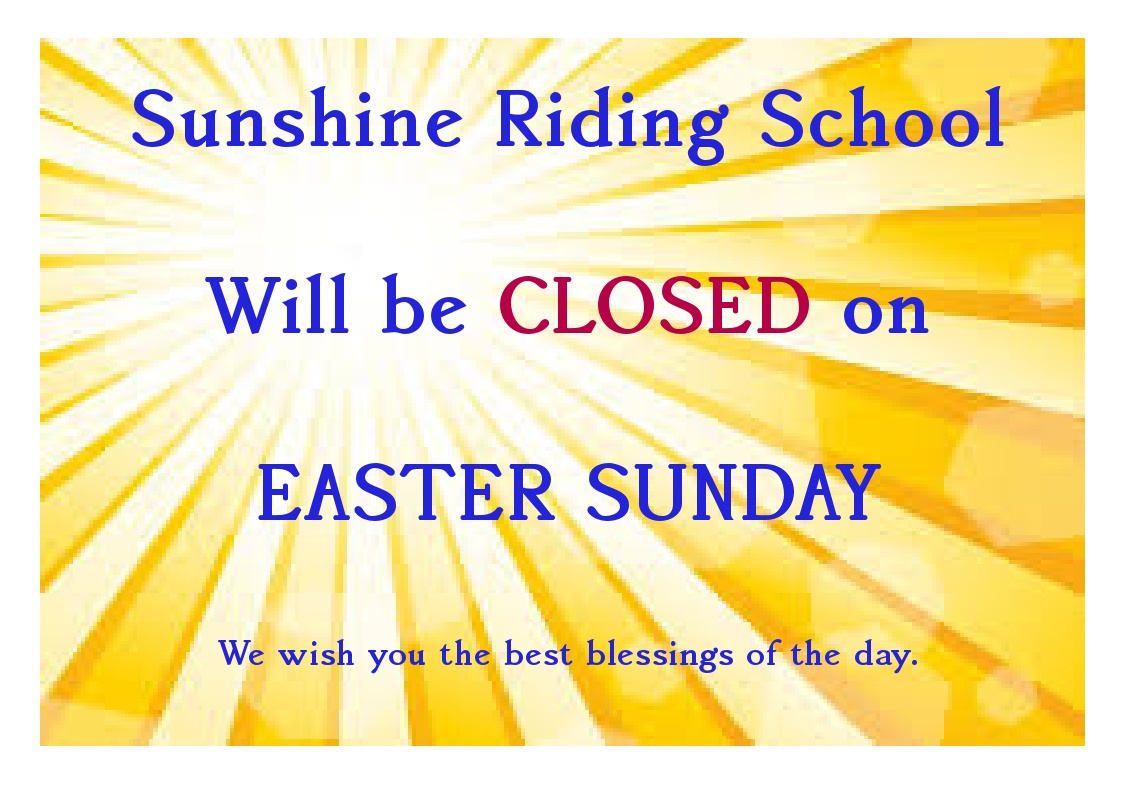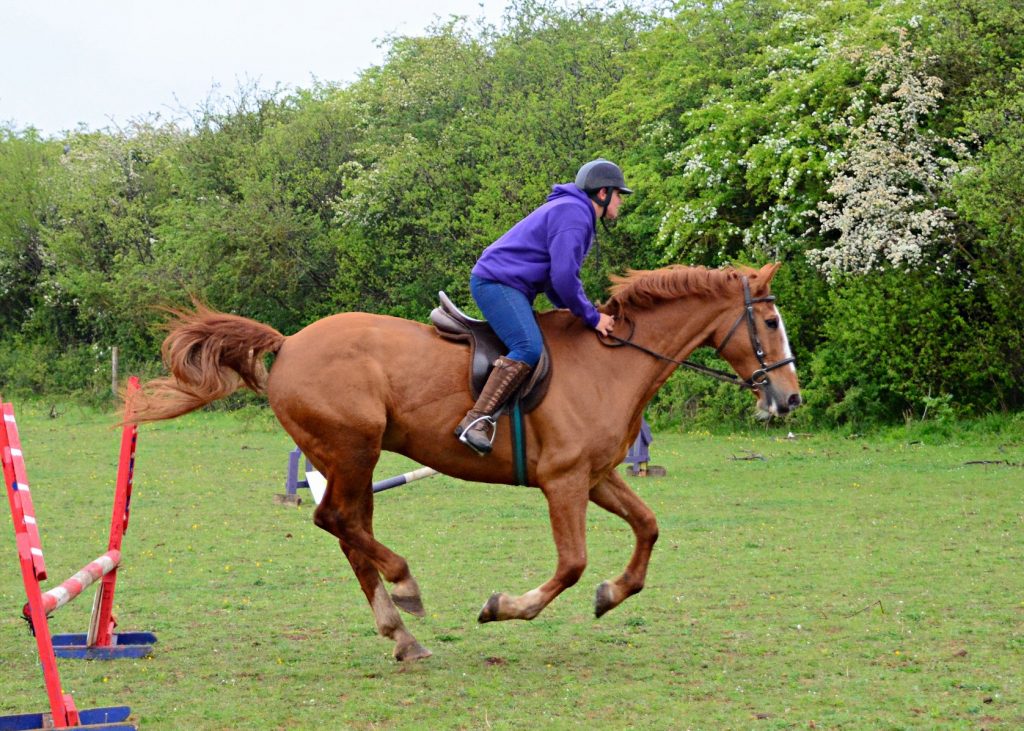 Sunshine Riding is so proud to have the talents of Chris Cole Photography. Chris will be taking our official photos of the events at Sunshine. We do remind everyone that the photos are Chris's copyrighted property and it isn't allowed (or right) to just copy them. She is incredibly talented as you can see above — would you believe it was raining when she took this? If you would like a copy, either ask us in the Office and we'll contact her or when she is on site at a show, ask for permission.

Warden Hill Riding Club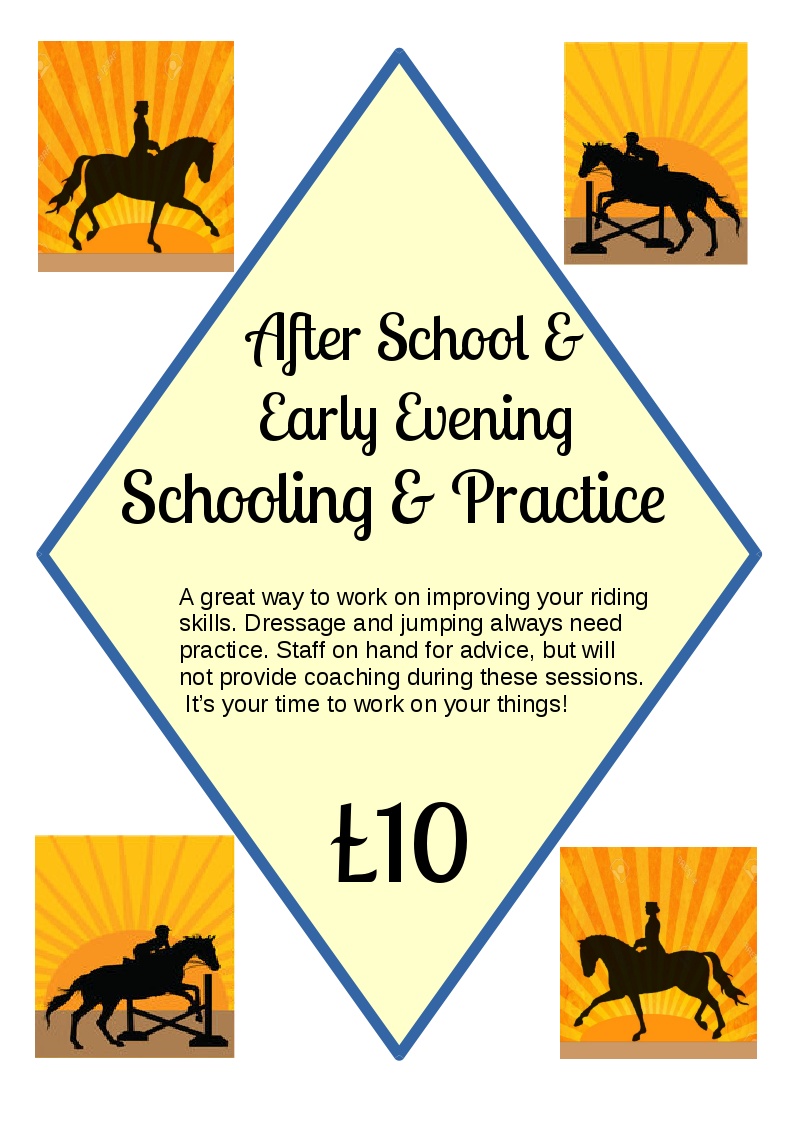 Call the Office on 01582 505040 or send us a message on Facebook @ridingatsunshine to book your session.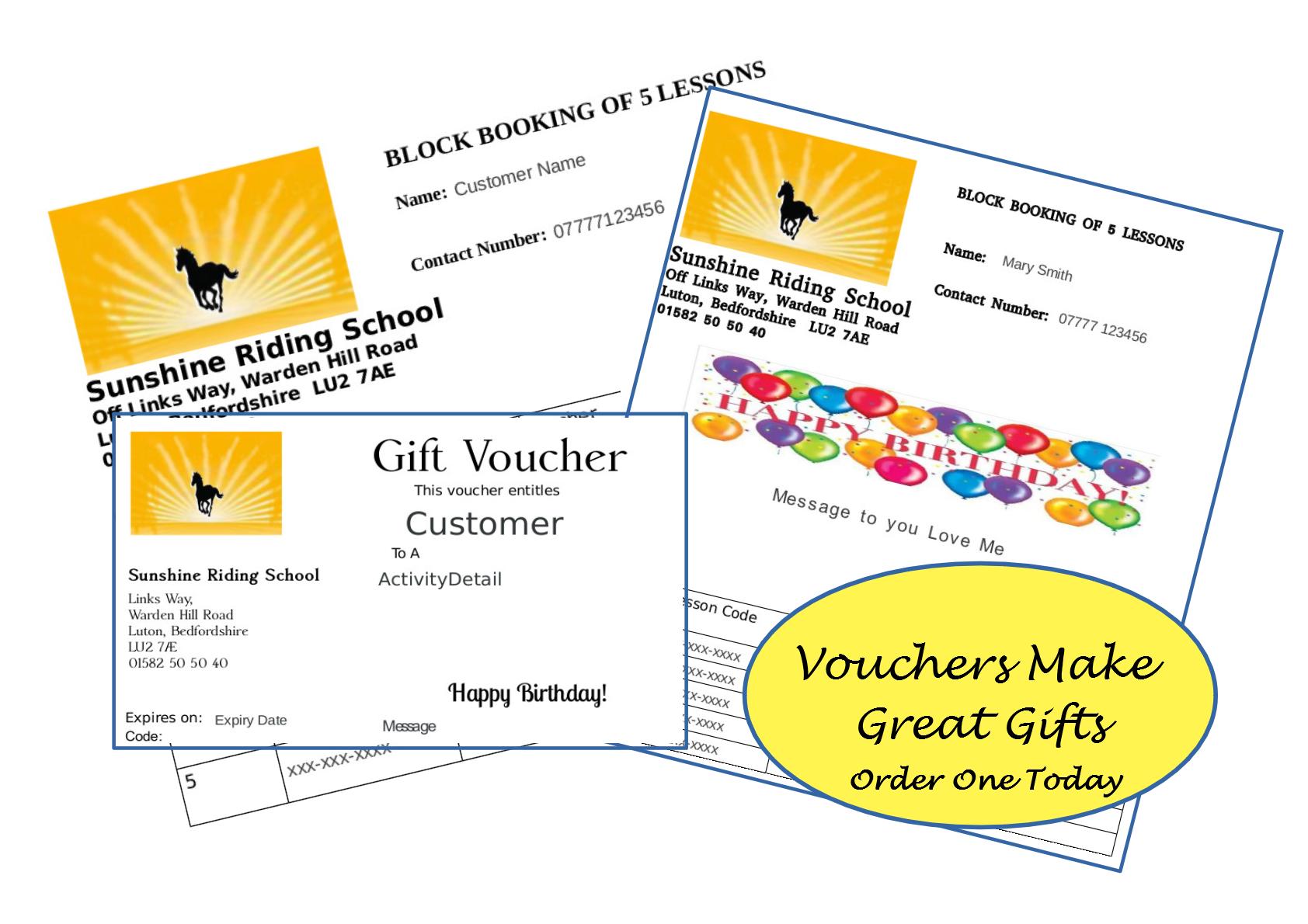 Easy to order and pay via PayPal. Click HERE for a quick link.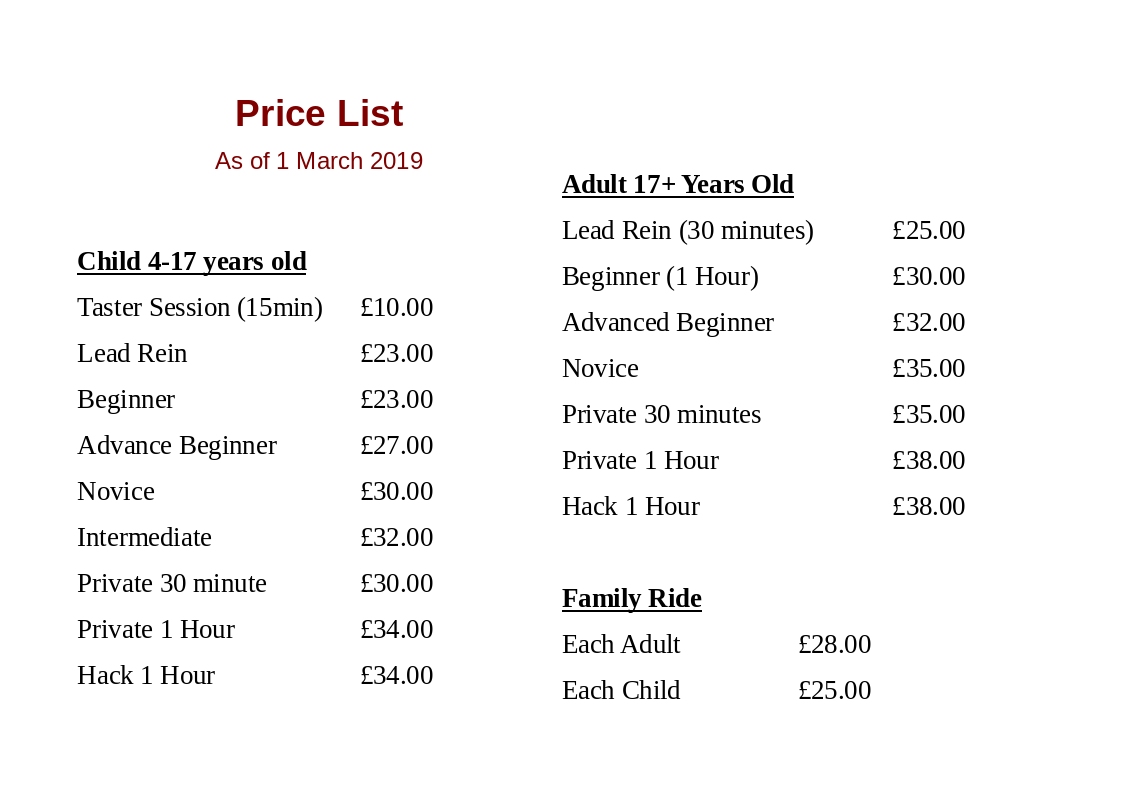 Our specific programmes…
Lessons…..
Lessons have started fully again with the weekends beginning at 9am. We are having to split our Novice Class into an Upper and Lower Group. It is very exciting to have as many Novices as we have, but some are almost ready to go up to an Intermediate Class and some have just moved up. The Upper Novices will be at 9am with Kimberly and the Lower Novices will be at 2:15 each Saturday & Sunday.
Dressage….
The work we are doing will prepare the riders for participating in Interdressage which will be filmed on the Sunday nearest to the 20th of the month. Interdressage is a British Dressage recognised internet competition where the tests are videoed and then set to Interdressage for judging. Like all competitions, you will receive comments and, if it all goes well, a rosette. Kimberly has done these competitions previously and knows what is expected and what is required. If you are interested in participating, please speak to Kimberly in the Office who will provide you with the appropriate Test.
Jumping….
The Jumping team will again be going out to Bury Farm on alternate Wednesdays for Clear Round Jumping of heights up to 95cm. We are also looking at attending the local non-affiliated shows at Offley or Twin Trees in the late spring and early summer. Our own special jumping shows, the June Jump and the Accumulator Cup will go ahead on the 3rd Sunday of July and July respectively. Please speak to Fiona or Kimberly if you are interested in participating in any of these.
Showing….
Often treated like the poor cousin of the equestrian world, both Ridden and In Hand Showing are a lot harder than one would think. We are looking for those of you who would like to try this discipline out and show either ridden or in hand. If you are interested, please let Fiona or Kimberly know.
Schooling….
Sunshine Riding offers our regular riders the opportunity to practice what they are working on in their lessons or to prepare for a show by offering After School and Early Evening Schooling Sessions. Unlike a lesson, there will be no teacher present to correct what you are doing, but you will have supervision. These sessions last 1 hour and must be booked in the office at least 24 hours in advance. Schooling is a great way to move forward and to get the most out of your lessons for both children and adults.

Don't forget our Shop when you are looking for that unique gift for your Equine Minded Friend.
Click Here for the link

THE VALUE OF IN-HAND TRAINING
This might not seem important or necessary, but in fact it is one of the most vital skills in the equine world. Being able to lead 1 or 2 horses in walk and trot, open and close gates while holding a horse, controlling the animal from a ground position through a obstacle course is not just a competitive sport but a daily occurrence for horse people the world over.
Anyone who wishes to loan a horse during a school holiday needs to know this skill. So we are teaching it. Riders who are Novices and above must know this skill. So we are teaching it. Pony Club, British Horse Society Levels, NVQ Levels 1 & 2 require and assess this ability. So we are teaching it. Oaklands, Shuttleworth and Hadlow Colleges all require In-Hand training. So we are teaching it.
We believe at Sunshine that riding lessons are more than just the work you or your child does on the horse's back. Riding lessons are about developing a complete understanding and skill base for handling horses. It develops coordination and confidence. It makes the time spent with the horse so much more full and enjoyable. We aren't making riders, we are making Horsemen and Horsewomen.

Adult Volunteers
Sunshine Riding has an active and educational volunteering programme. Volunteers are important to us, so we respect what they have to offer us in the way of time, energy, and experience. In return, we will train them in horse care, horse handling and riding. Sunshine has stringent Workplace Health & Safety guidelines as well as a full Sickness Policy and Grievance Procedure. An Adult Volunteer who would like to work on the weekends or be part of weekday lessons must under take a DBS.
What is required of a Volunteer?
We ask that a Volunteer would be willing to work at least a ¾ Day; for example, 10am to 4pm.

We ask that a Volunteer chose at least 1 day a week to work. (We are closed on Monday)

We ask that a Volunteer agree to work that day(s) for a minimum of 6 weeks.

We ask that a Volunteer is neat and clean in appearance

We ask that a Volunteer is willing to follow the Staff Code of Conduct.
What can the Volunteer expect of Sunshine?
We will treat you with respect and help you as necessary.

We will teach you the basics of horse care: feeding & water, grooming, hoof care, stable care (mucking out), proper tying up, and spotting when a horse is unwell.

We will teach you the basics of horse handling: how to approach a horse and put on a head collar, how to lead a horse in and out of a field, how to walk with a horse, how to trot with a horse, how to handle a difficult horse.

We will help you to start riding or to continue to ride. This is an earned privilege and will granted after every 5th visit for the first 6 months. After that point, riding will be included as schooling not lessons. For more information about this, please speak with Kimberly.

About Us…
Sunshine Riding School is licensed by Luton Borough Council acting under the powers conferred by the Riding Establishments Act 1964 and 1970.
The riding school has 2 ménages. field working facilities, and has direct access to several bridle-paths.
Horse riding operates 6 days a week, Tuesday to Sunday
Direct bridleway hacking for experienced riders.
We have a selection of group lessons, private lessons and hacks throughout the week.
Jumping lessons and birthday rides by appointment.
After School horse riding and evening lessons are available.
Half day hacks and experience days available by appointment.
A full programme of half day and full day activities takes place every school holiday and half term.
Sunshine Riding operates a blanket 24 Hour Notice for cancellations. Any cancellations in this window will incur a £20 charge payable immediately on your debit or credit card. Refusal of payment will result in suspension of riding.
Contact us about Horse Riding on
Tel:01582 505040
Between 9.00am and 4.00pm
Tuesday – Sunday