Living in the UK gives parents a lot of different educational opportunities for their children. A very popular option now is to Home School. Sunshine knows that physical education is as important as academic education, and is happy to provide parents with this service.
Like our normal lessons, home school rides are skill based. It is important that young people have a structured, progressive riding education that includes more than a riding lesson. We will teach your children grooming, tacking and in-hand leading as well as how to walk, trot, canter, and jump. We intentionally keep our classes small so that your children will get the full benefit of their time at Sunshine.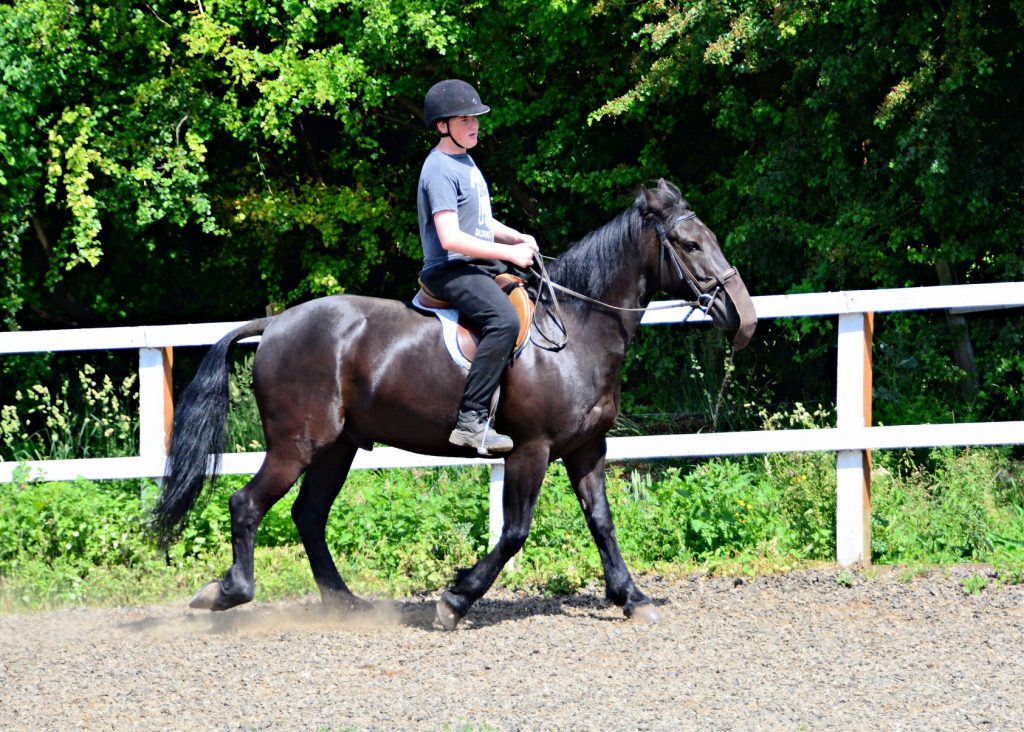 Our Home School Rides are open to all home school parents and are not dependent on being in an organised group. You will need to pre-purchase a block of 6 lessons for £100 for each term. A missed lesson will be carried over for only 1 term.
Our next term starts on 6 & 7 September 2022
Our lessons will be as follows:
Tuesday 10am – Lead Rein & Beginners (walk & trot)
Tuesday 11am – Advanced Beginners (learn to canter)
Wednesday 10am – Lead Rein & Beginners
Wednesday 11am – Novice (learn to jump)
If you would like more information, please contact Fiona or Beowulf to discuss your home school child riding with us. Best time is Tuesday morning on 01582 505040.